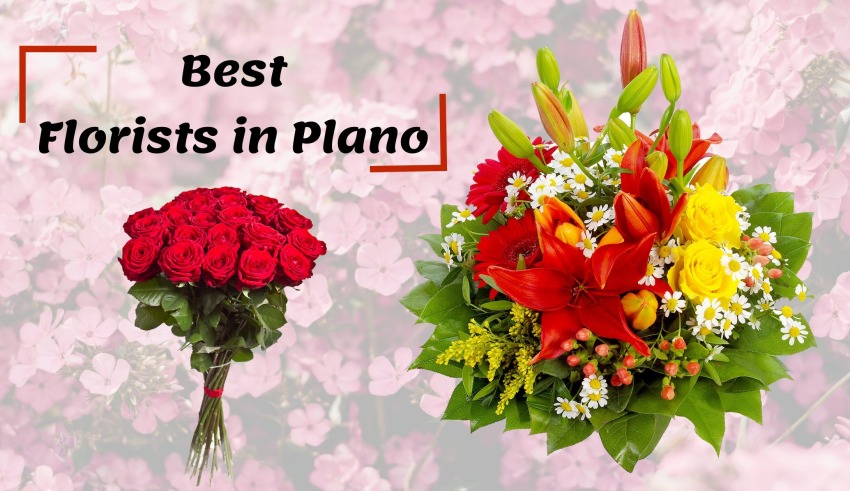 flowers are the perfect gift for almost every occasion. Be it a wedding, a birthday, a felicitation or even a proposal, flowers are a must. Now, as flowers are such a versatile gift, you must be wondering where you can find the best flowers near you. Well, if you are, you're in luck, because that is what this article is all about. Today we are going to take a look at the top 10 florists in Plano Tx, and if you live around, then this is a must-read article for you. Now, as we can sense that you're in a hurry, let's begin with the first one on the list.
Here is the list of the 10 best Florists in Plano, Tx With Fresh and Best Quality Flowers.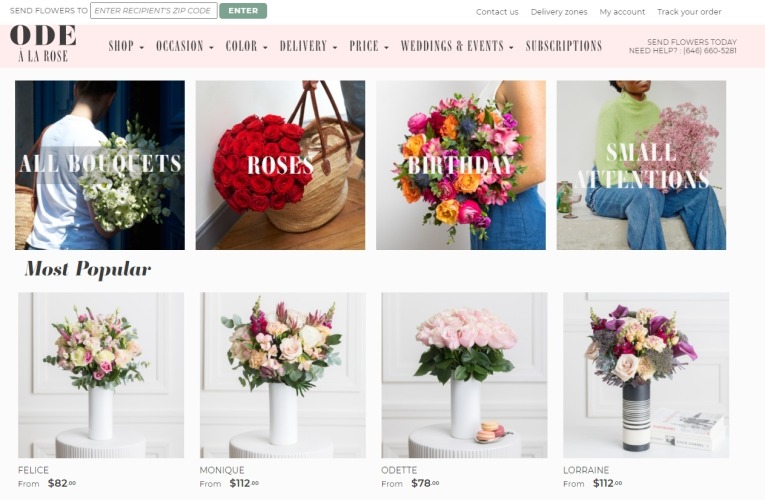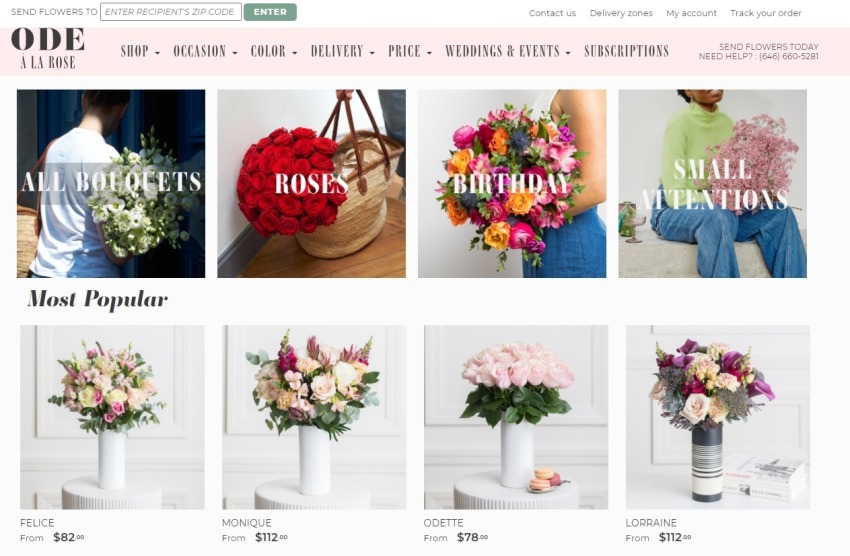 First on the list is a beautiful florist shop in Plano Texas called ode a la rose. They make excellent bouquets carefully designed by expert florists on order which is congruent to the owners' Persian roots. This little shop in Plano Texas is famous for its exquisite flower collection and bouquet designs which are just mesmerizing.
If you're wondering where they get their flowers from, they have eco-friendly farms in Ecuador, the Netherlands, and Columbia from where they get the perfect selection of flowers for every possible occasion. Their in-house team is always on their toes to keep you updated with every minor detail, which is what makes your experience at their shop even better.
Also, they keep you posted by sending the photos and inform you as soon as the bouquets leave the shop. This fluency in their services, combined with the high-quality flowers and timeless designs on their bouquets is what makes them one of the best florists in Plano Texas. If you have not yet heard of them, then you're missing out on a whole lot.
---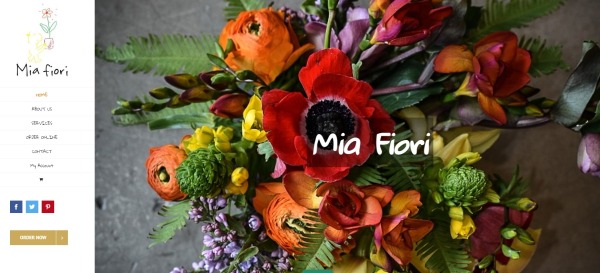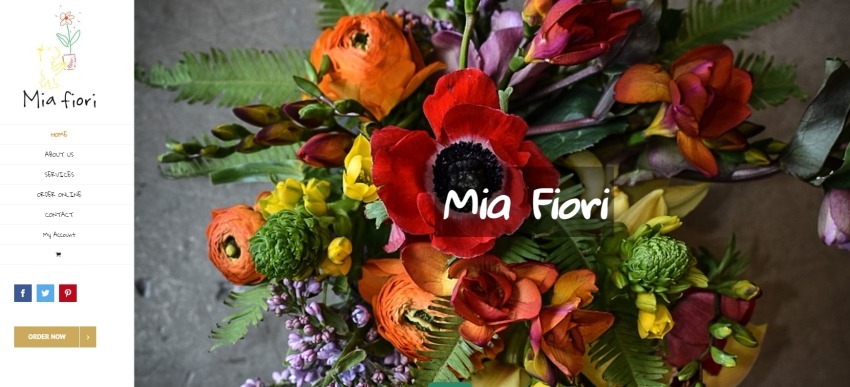 Next on the list, we have yet another premium florist in Plano Texas who's going to make the occasion substantially better with their designs and freshness. Owned and run by Alexis Naccarato, mia Fiori has been around for over 20 years, which is why this is one of the most visited flower shops in Plano Texas.
Not only bouquets and vases, but mia Fiori also takes wedding floral design orders, so if you're trying to make an occasion even more memorable, give mia fiori a call. Talking about the owner, Alexis is well known in s industry for her great designs, creativity, and freshness.
The prices are a bit steeper than you would expect, but the flowers and the beautiful designs are worth every penny you spend on them. Alexis on her team can guarantee you a gracious occasion if you wish to choose their services, which is why a lot of high-profile events are undertaken by them. Mia Fiori is the place to go if you want a premium touch in the event you're hosting. If you haven't heard of them yet, we highly recommend giving them a try.
---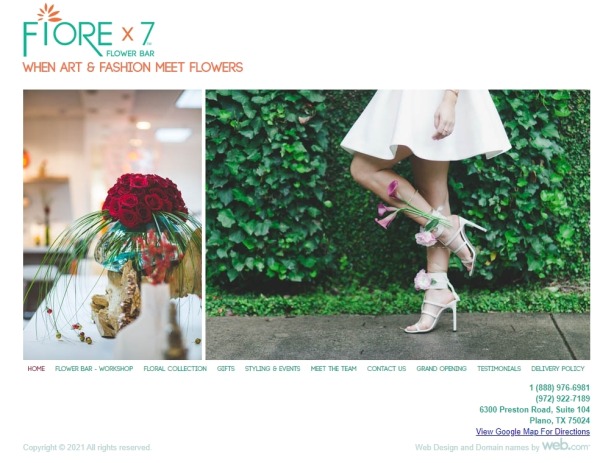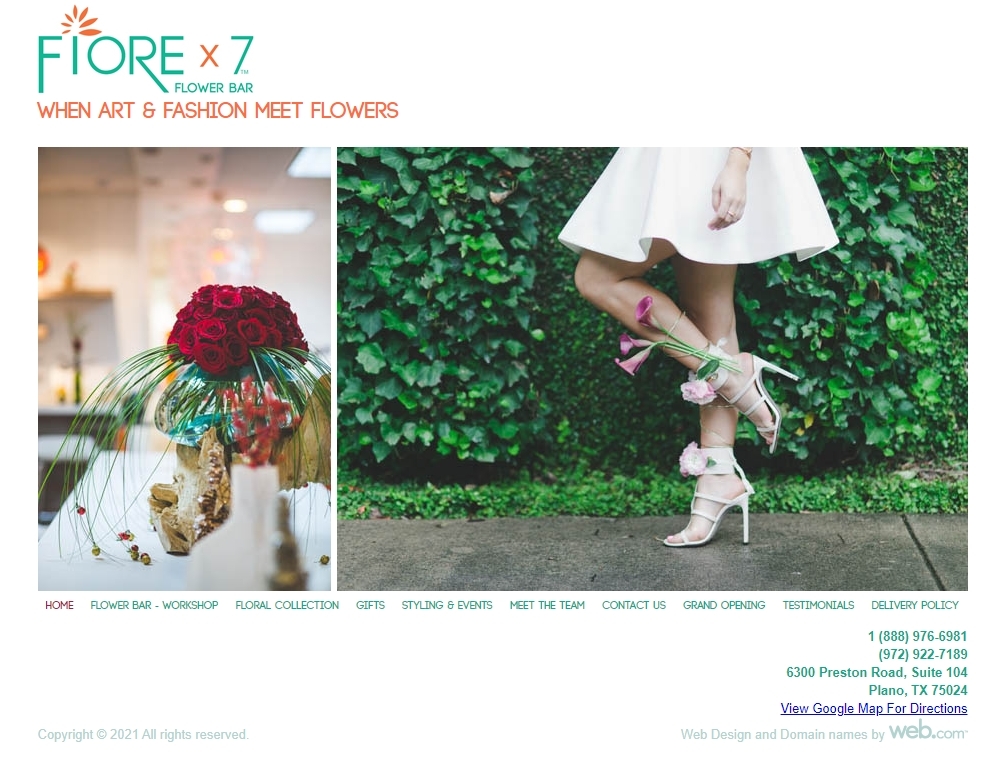 Coming next on the list is yet another florist with a vision and the quality to become one of the best in the area, fiore x7 flower bar. They bring to the table exquisite floral designs, that are eye candy and hence bring out the true essence of using flowers as decorative. Their shop's motto is "where art and design meet flowers", which is pretty self-explanatory when you look at their designs.
On top of really beautiful designs, they have the highest quality flowers you can find in the area, which is what makes them dependable in terms of getting constant high-quality services. Located at 6300 Preston road suite 104, Fiore x7 flower bar is one of the best florists in the area. Speaking of which, the prices can be a bit expensive as this is not your neighborhood flower shop, but an exquisite floral design hub that has been serving the world of high-profile events for a long time. Their team consists of expert florists who have the vision and the tools to make your occasion even more special. This is why we highly recommend giving them a try if you already haven't.
---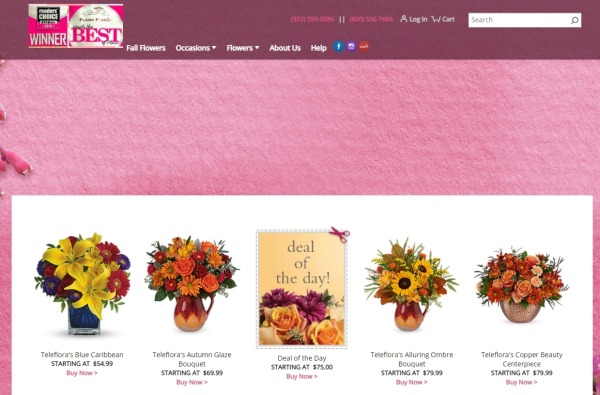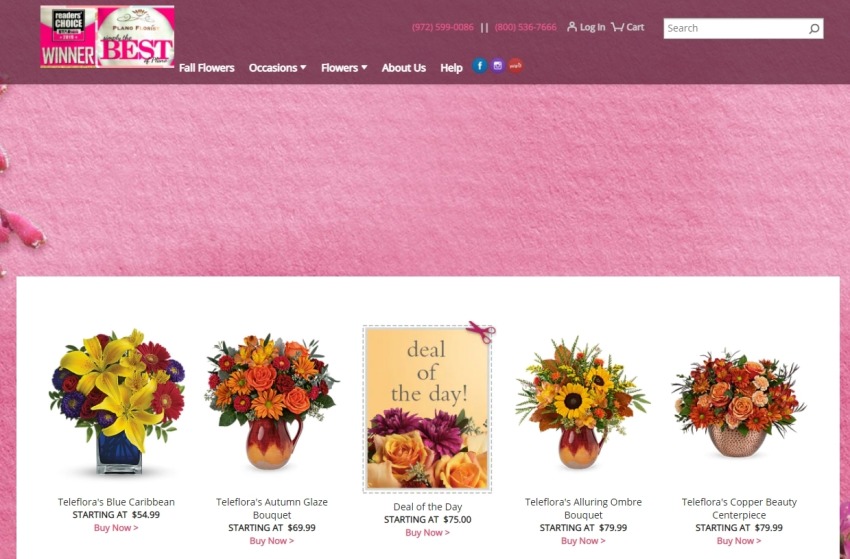 Next on the list is a bit simpler yet elegant floral design shop in Plano Texas. With over 100 years of combined experience in design and floral setups, Plano florists stand tall as a veteran in the floral industry. The owner, Mary Gmetro has inherited this shop from her family, which carries a long legacy of getting customers the best flower designs for over a century. Mary and her team of expert florists always come up with exclusive designs for weddings, high-profile events, and any other occasion you wish.
The experience combined with the dedication and the high-quality flowers is what makes them the perfect pick for making any event instantly ten times better. If you haven't heard of them yet, you're either a newborn or you're living under a rock. Give them a try and we're sure you'll be preaching their names as well.
---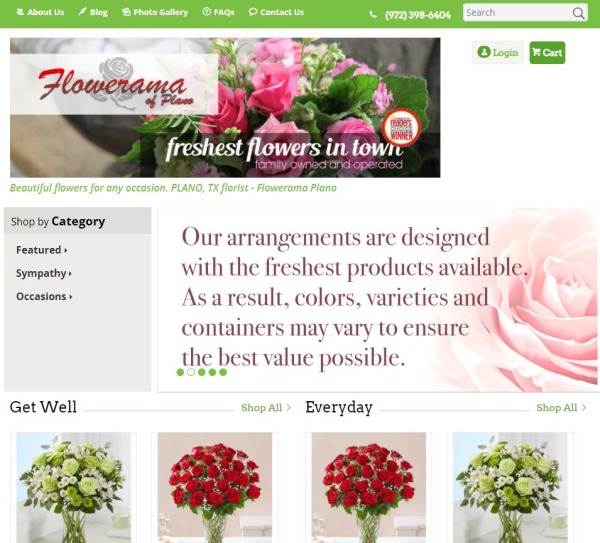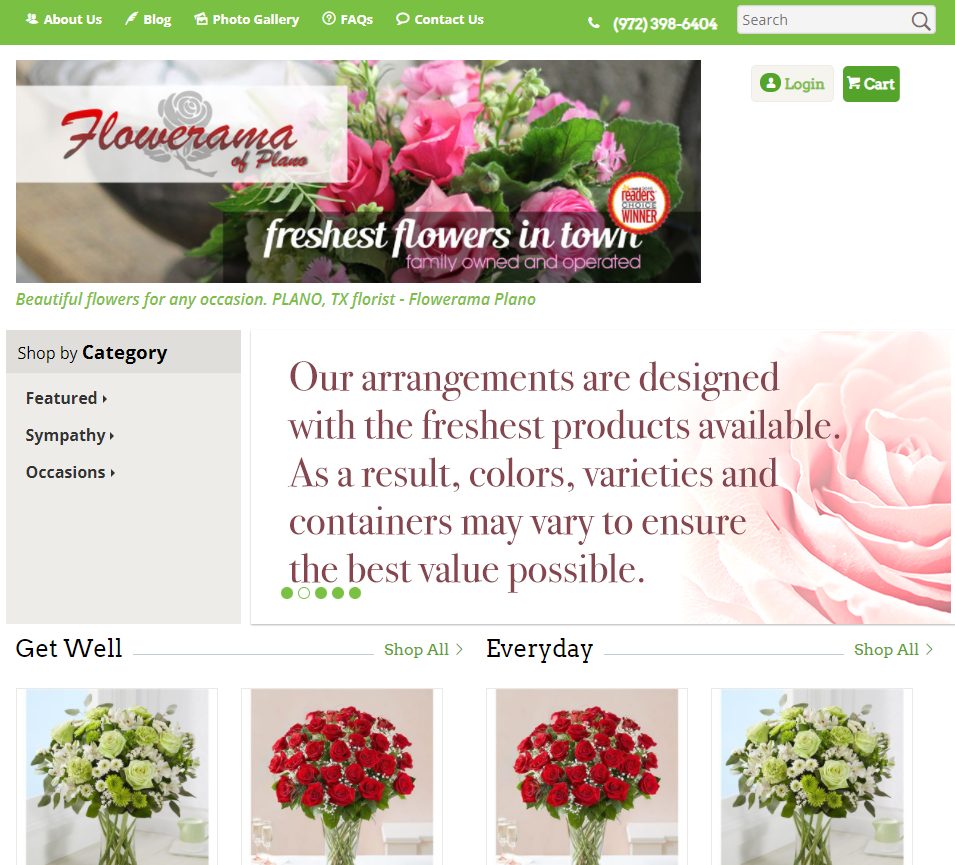 Speaking of the best florists in Plano, there's no way you can skip flowerama of Plano. Experienced, trusted, and skillful are the perfect three adjectives that you can attach to the flowerama of Plano's name. They have been serving the area with their floral expertise for more than two decades which is a pretty considerable amount of time when it comes to the flower industry. They deliver freshly cut exquisite flowers that are high quality and well kept.
Their designs are fresh yet timeless and hence a lot of people have made flowerama their go-to place for getting nice bouquets or booking big events. Apart from being a flower shop, flowerama also has a wide range of gifting items available for your loved ones.
Flowerama has the skill and the experience to make your events and occasions memorable, which is why we highly recommend using their services. They are located at 1151 W parker road #200 and also offer home delivery which is a really good option. Their prices are also pretty affordable as compared to the other florists mentioned on this list.
---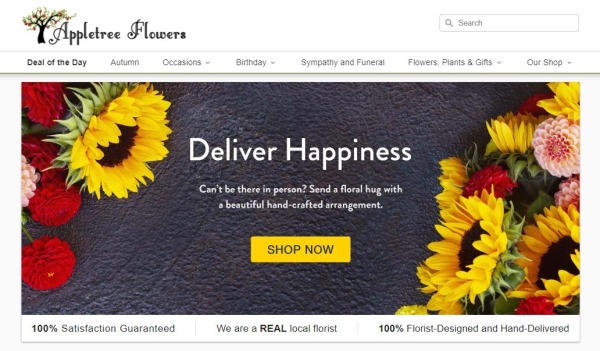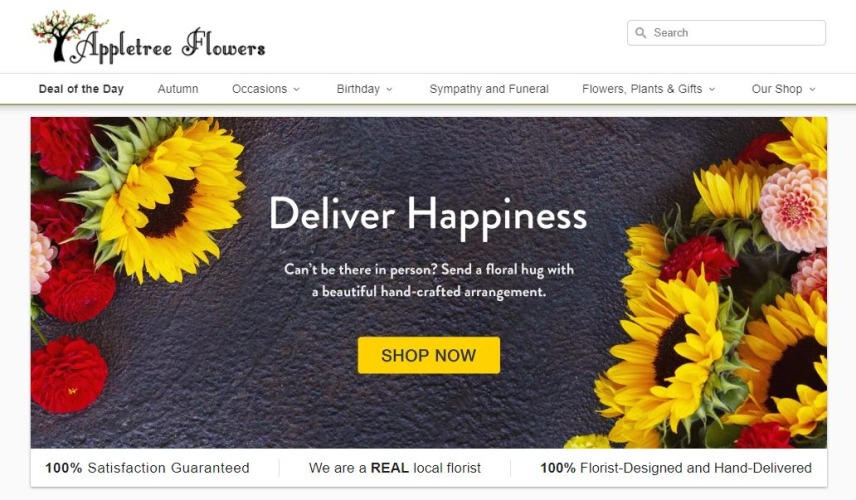 Appletree Flowers is a really popular name in Plano, Tx for their florists Service. for all kinds of floral arrangements and gift ideas. With more than 3 decades of experience under their belts, appletree flowers are the go-to place for the majority of the locals to get their flowers sorted from. They offer freshly cut exquisite flowers and a bunch of designs to choose from.
They specialize in making bouquets and also offer wedding decoration services. Since flowers are a very important part of any event, making sure you get the highest quality and the best design is important. Appletree flowers have both the experience and the creativity to make your special events a tad bit more special and good-looking.
Located at 3916 McDermott rd appletree flowers is the perfect pick if you're looking for a premium florist on a budget. They also offer home delivery, which is a plus in these times and also reduces the effort that you have to put in.
They have been rated 4.5 stars out of five in both google and yelp ratings which goes to lengths to say how incredible they are in their profession. If you are looking to make your events even more memorable then appletree flowers are the place to go.
---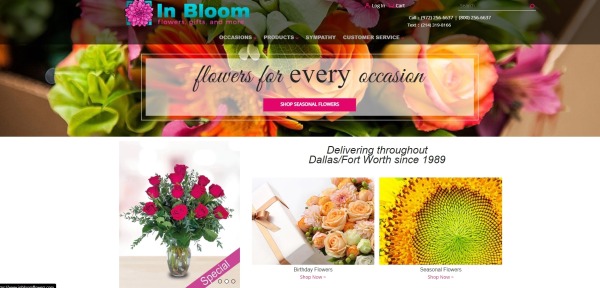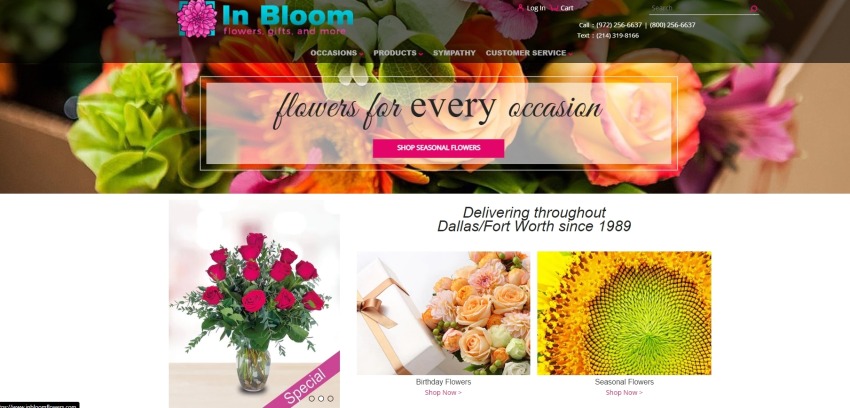 Next on the list, we have yet another great florist in the area, in bloom flowers. They specialize in getting you the highest quality and freshly cut flowers, arranged in a beautiful floral design. They have a solution for all your floral needs, which is why they have been serving the area since 1989. Even, They have the expertise, experience, quality, and customer care to make sure you never visit any other florist in Plano.
Family-owned and operated, in bloom, flowers are situated in 7 different locations in Dallas/for the region. Located at 1900 colt road, the Plano branch of in bloom flowers is nonetheless from its uptown brothers. They have a variety of flowers, catering to different occasions which is why they are one of the top picks when it comes to organizing an event.
Celebrating more than 3 decades of their service in the Plano area, in bloom flowers has a bunch of discounts and bargains available for you if you purchase something right now. More than that, in bloom flowers, is already affordable rough as compared to the other florists mentioned on this list, which gives it a few more brownie points. If you are looking for an experienced florist, then bloom flowers in the Texas area are one we would recommend.
---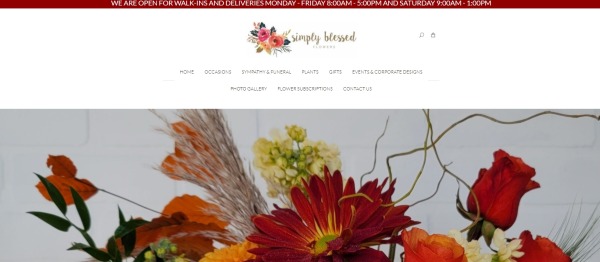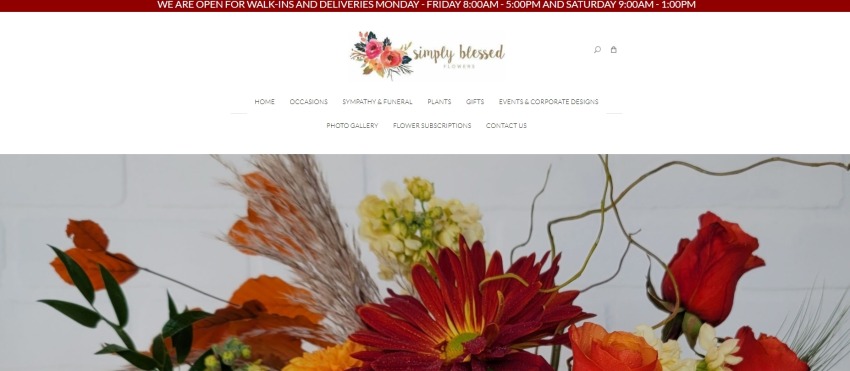 As the name suggests, this flower shop not only caters to floral designs but also gifting items, which are not uncommon or out of the ordinary. They have a collection of beautifully maintained exquisite flowers that are hard to be found otherwise. Simply blessed flowers and gifts have been in the area since 2008 which makes them a pretty experienced florist and hence a lot of people have made them the go-to place to buy flowers and any other floral arrangement.
Located at 9200 Lebanon rd, 22 st Frisco, simply blessed flowers and gifts is a pretty popular local flower shop. The customer reviews are excellent as they have a perfect 5-star rating on yelp, indicating how good they are in this business. Their customer service is also great as they deliver on time and keep you updated. If you haven't heard of them yet, then we highly recommend you to check them out, especially if you're in that area.
---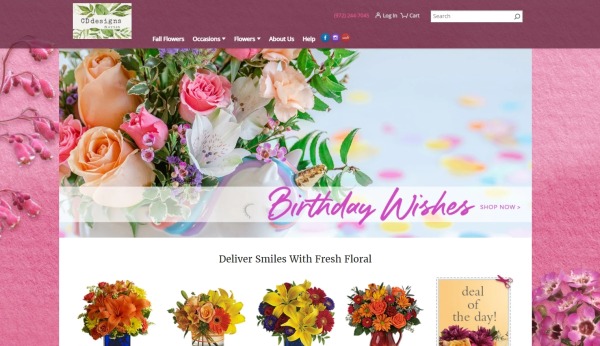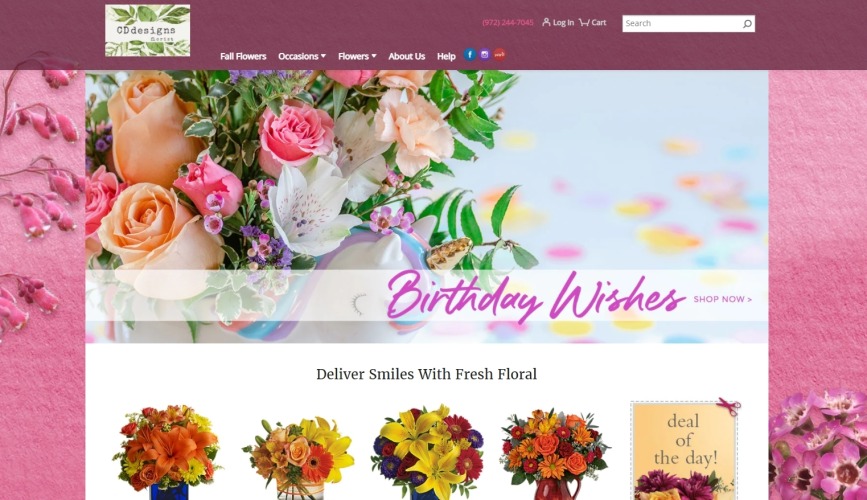 CDdesigns florist is a pretty famous family-owned and operated flower shop in Plano Texas. Located at 4101 E Park Blvd Ste 145 Plano, TX CDdesigns florists are known for their freshly cut flowers, exquisite flower types, and exclusive designs. They have a wide range of designs to choose from and packages that suit everyone's wallet.
You can also appropriate them for weddings, parties, and events, and you can be sure that they make it much better with the perfect designs for every occasion. The shop has been in the area since 2011, which means they have already served the locals for over a decade and hence are reliable. They will keep you updated about your order and hence you don't need to worry about anything once you select them as the proprietor of decorations in your event. If you are hearing the name for the first time, then we highly recommend you to try their services out once.
---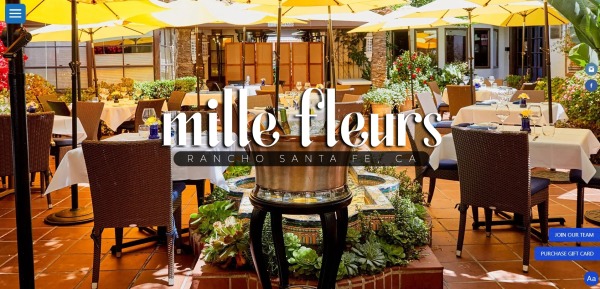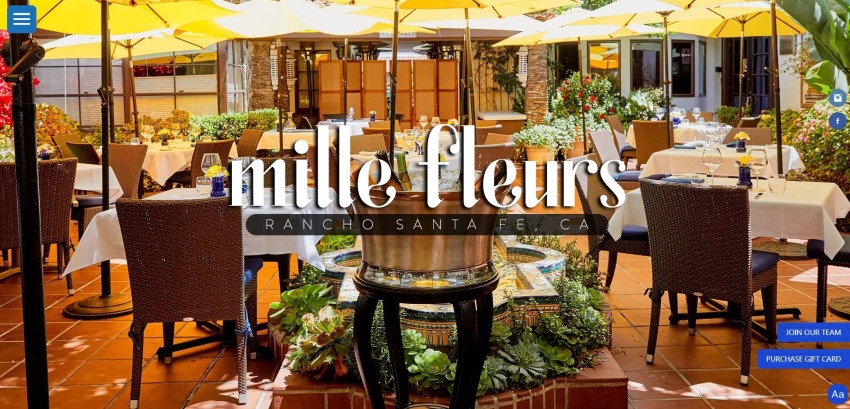 Last but not the least, mille fleurs is one of the best florists in Plano Tx. This is because the flowers that they have are all high quality and are handpicked by experts. This is why the pieces are a bit steep on their bouquets and services but are simply worth it.
Mille fleurs have been in this area for more than 38 years, which is why they have a lot of experience and knowledge about what goes where. They offer almost all types of services when it comes to floral designs, which is why they are one of the best in the area. They have a five-star rating on yelp, which is indicative enough of how good their services are, and hence we highly recommend you try their services out at least once.
Conclusion
Since flowers alleviate the feeling of every event they're in, getting good flowers is important. So if you are in the Plano, Tx area and are looking for the best florists around, then the ones mentioned above are the ones you should go for. We're sure that you will find them to be the best florists that you have ever tried in Plano, Tx.